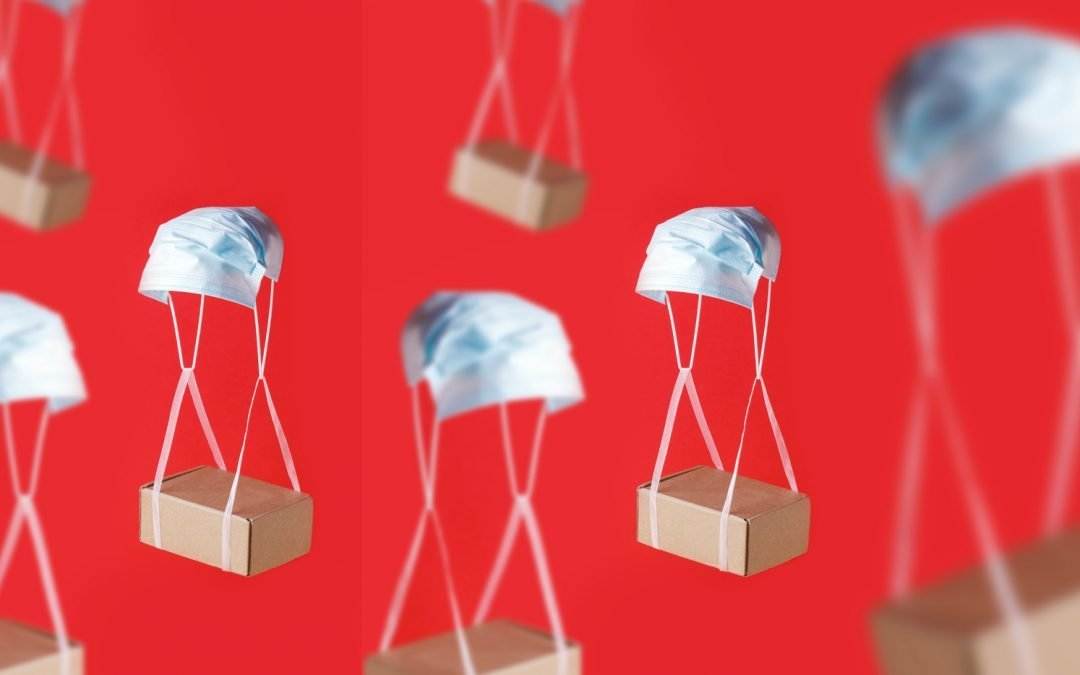 Many consumers believe the experience a company provides is as important as its products and services.  With this new era of online shopping, how does your eCommerce business update your fulfillment process to ensure the customer receives the best overall customer experience possible?
Strategic Vs Tactical
Many eCommerce businesses make the mistake of responding to problems in the moment with reactive tactics, rather than thinking ahead to how it ultimately impacts long term strategies and goals for the business, as well as impact customer perception of the overall experience.
Confusion arises when defining the two, but tactics are the immediate responses or activities that revolve around assessing and quickly fixing problems in the now.  They are the critical actions needed in the short term to achieve the long-term goals and results.
Strategy, on the other hand, defines your organizations long-term goals, insuring they are in line with overall business plans and objectives.  Many companies have long term goals, but get hung up in the day-to-day survival tactics required.
As you focus on the summer busy season ahead, and look to grow your business this year, here are five strategies to help adjust from the day-to-day survival required of the coming shipping craze to a more strategic period of growth in your company's fulfillment strategies.
Top 5 Fulfillment Strategies
Make Inbound Supply Chain More Efficient
Receiving materials or products on time is critical to be ready to ship to customers who have purchased your products.  Take time to assess your vendors over the past year and recognize those who had timely deliveries and helped you to meet your goals, and have the tough conversations with those who were not as reliable.
Lower Shipping Costs & Delivery Time
Covid required an overnight shift from eCommerce businesses shipping pallets to larger retailers to now needing inventory on hand to dropship directly to individual customers around the world.  Customers expect quick delivery when working with larger retailers and the more reliable your business is, the better the reviews and the more likely you are to have repurchases or new purchases.
It is also critical to analyze this past years' trends in shipping volume so that you can negotiate better rates based on volume for the year ahead.
Increase Warehouse Efficiency
Space:  Using space efficiently through the layout of the warehouse, levels of inventory and packing stations will assist your team in fulfilling additional orders. 
Paperwork: Increasing accuracy and decreasing processing time with the paperwork is challenging to do manually after surpassing a certain volume.  Automation allows your team to utilize simple technology through barcodes, so that you can monitor processes like receiving, inventory levels, shipping and many more through a simple scan of a barcode. 
Orders: Increase the number of picked orders per day through more efficient processes in the warehouse.  Automation will help with this and drastically reduce errors.
Consider Internal vs. Third Party Fulfillment
Can you achieve faster delivery with multiple distribution centers or does it make sense to look into the cost-effective model of 3PL?  Long term success strategies include multiple models and can be achieved in house if this aligns with your processes and goals.  
Select & Implement a New Information System
Many ecommerce businesses exhaust themselves working to make things as efficient as possible for the least amount of money possible.  Unfortunately, there's only so much work we can do manually or with the systems we already have.  Efficient technology reduces errors drastically and allows employees to do more in less time, allowing the business to grow and provide additional products to new consumers. 
Simplify with OPAL's 4-in-1 Software Solution
EDI | Order Management | Warehouse Management | Shipping
OPAL is the innovative solution to simplify your small to mid-sized to enterprise business fulfillment needs in todays' rapidly transforming retail world.  
As your eCommerce business looks to optimize fulfillment processes, OPAL is here to assist you in each of the strategies above.
To learn more about how to make your eCommerce business scalable with OPAL, click here!
Click here to book your customized demo today.  We are here to support you through this time of change and are here to help you innovate and thrive!