With eCommerce sales soaring and consumer demand for product high, life should be pretty good, right?  However, there are a number of underlying obstacles keeping suppliers from reaping the benefit of this demand.
As companies push to capitalize on a reopening economy, the competitive search for available labor has become more and more challenging, even with the US currently reporting near-record highs of job openings.
However, even if you're fortunate enough to find the people that you need, following Covid there is still the huge obstacle of a seriously disrupted supply chain.  
Who saw that coming?  
These supply chain issues range from the inability to get adequate quantities of raw material or manufactured product from off-shore sources, to delayed shipping and its escalating cost.  Then, of course, there are over-the-road trucking delays and more escalating costs.  
The consumer sees it and is getting frustrated when everything they want is available on-line but marked as out-of-stock when they attempt to order it.
So, how can your eCommerce business come out ahead with all of these issues in your way?  
Unfortunately, much of it is outside of your immediate control.  But as a business owner you know that the only option is to reduce operating costs and maximize the management and sale of the stock you have on hand.
The only real way to do this is through the digitization of business processes that optimize the resources – product and people – that you have, and consequently derive more business sustaining profit during these difficult times.
Think about it.  It's not a leap.  You advertise your product digitally, you sell it digitally – why not digitize its fulfillment process as well?  
If you consider your current cost per order, is the combined cost of order management systems (including people), EDI, warehouse management systems and your shipping systems less than $1.00 per order?  It should be, AND it can be.
Digitally Streamlining Order Fulfillment
Digitally processing orders enables you to remove labor intensive aspects of order management and improve order accuracy up to 99%.  This enables you to either not hire or reallocate personnel that are currently tied up with mundane tasks to revenue producing and mission critical business activities.
Maximizing available inventory is also critical.  This includes real time inventory balances on hand and what's in transit, as well as easily representing your inventory to your sales channels in a way that prevents underselling on slow moving channels and over selling on high volume channels – in other words, making your stock count to increase revenue.   
With digital tools, highly efficient pick, pack and ship processes makes it possible to maximize your shipments per day.  Not only do daily shipments increase drastically, but you can ship more without having to hire additional employees and spend the time training and bringing them up to speed.  
Choosing one software package to manage all of your order processing and fulfillment needs drastically reduces the cost of and time to manage multiple packages.  It is critical to find a solution that integrates easily with your accounting system and covers EDI transactions – a small expense per package shipped that adds up quickly when drop shipping directly to consumers.   
In fact, more than one year into the global pandemic, UPS believes supply chains have achieved in a matter of months what would have taken years to accomplish. With ever-increasing orders, automation improves order accuracy and reduces processing costs to just cents per order. 
Simplify with OPAL's 4-in-1 Software Solution
EDI | Order Management | Warehouse Management | Shipping
OPAL is the innovative solution to simplify your small to mid-sized to enterprise business fulfillment needs in today's rapidly transforming retail world. 
With OPAL, automating your order fulfillment will allow you to not only reach additional customers to sell more product, but survive and thrive through these difficult times.  
To learn more about how OPAL can help your business simplify, click here!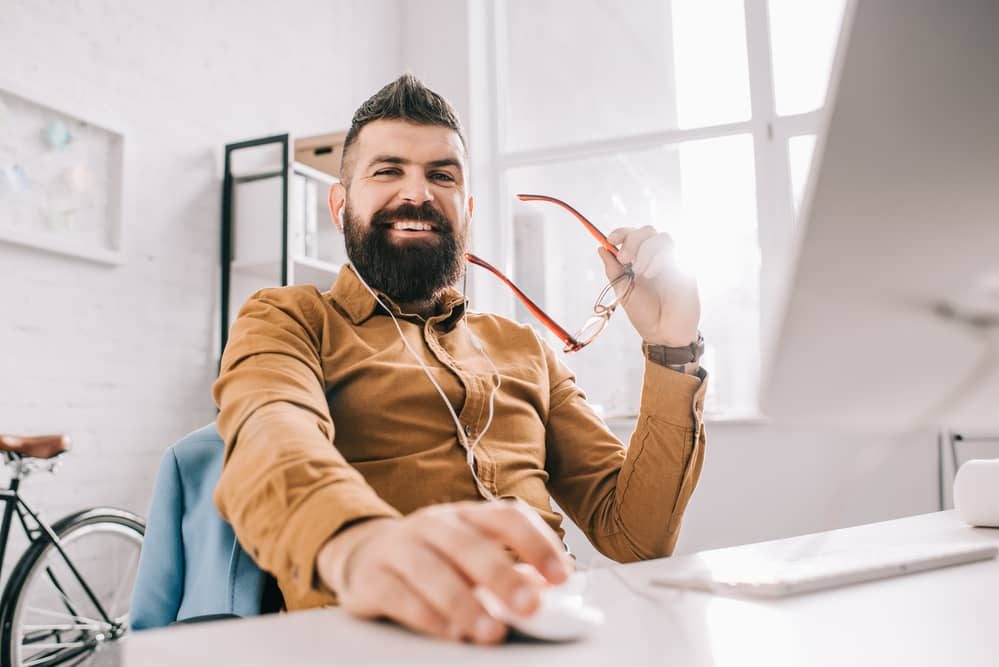 Click here to book your customized demo today.  We are here to support you through this time of change and are here to help you innovate and thrive!